(unfortunately outdated) Cybernews and other cool stuff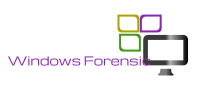 When ever I look at a forensic evidence I'm afraid to miss some spot and start going over and over it, just to be sure not to have forgotten something very important.
Well. this is why I started my cheat sheet to have a kind of list to tick off.
Join me in "ticking off" when ever you do some similar stuff.