The "Cyber Test LAN"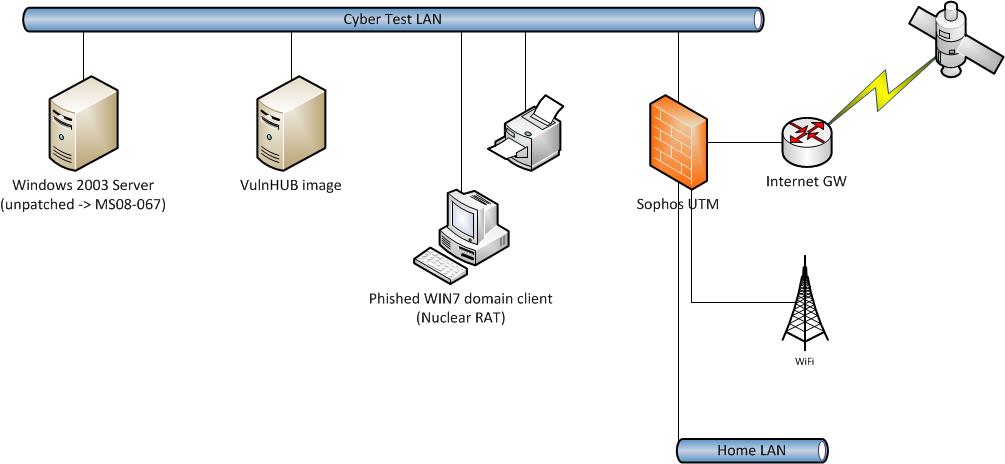 The setup
Pretty obvious to separate the Cyber Test LAN from the real users LAN. Connections are not allowed from Cyber Test LAN to anywhere.
Input connection to Cyber Test LAN are only allowed from 2 clients within the Home LAN.
Using an upatched version of Win2003 Server to be vulnerable to MS08-067 as the Domain Controler.
The Phised Win7 client is the domain client and has a Nuclear RAT server installed and can be remote controled
The VulnHUB image holds several weak WebServer's on Linux.